2023 Puppies for Sale
  Check out our Facebook page for pictures and up to date information about current puppies available. 
Choose your puppy.
We'll keep you updated on the puppies available here, so bookmark this page!
Frequently Asked Questions
How do I reserve a puppy?
Select the puppy you are interested in buying. For detailed information about how to reserve and pay for your puppy, click here.
Can you tell how many puppies the dame will have?
Not until they are born.
Will you know how many males and females in a litter?
Nope, not until they are born.
What have they been eating before I pick them up?
OHK feeds Purina Pro Plan.
How can I be sure I will get the puppy I want?
Payment though PayPal will ensure that your selection is reserved just for you.
How do you know at birth what color puppies will be?
We can determine color right at birth by the pads and color on their feet. Roan pups will have dark pads and liver and white will have pink. Typically we have liver and roan pups, liver and white pups, black and white and black and roan.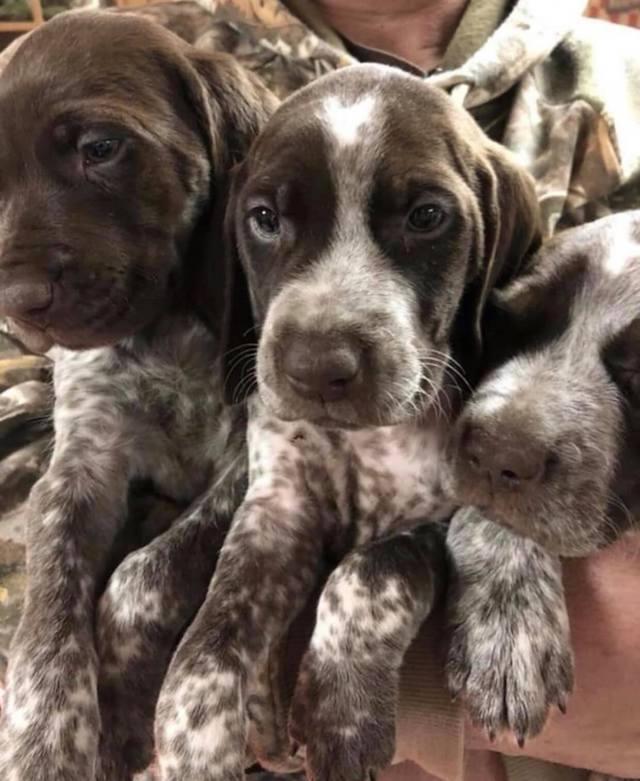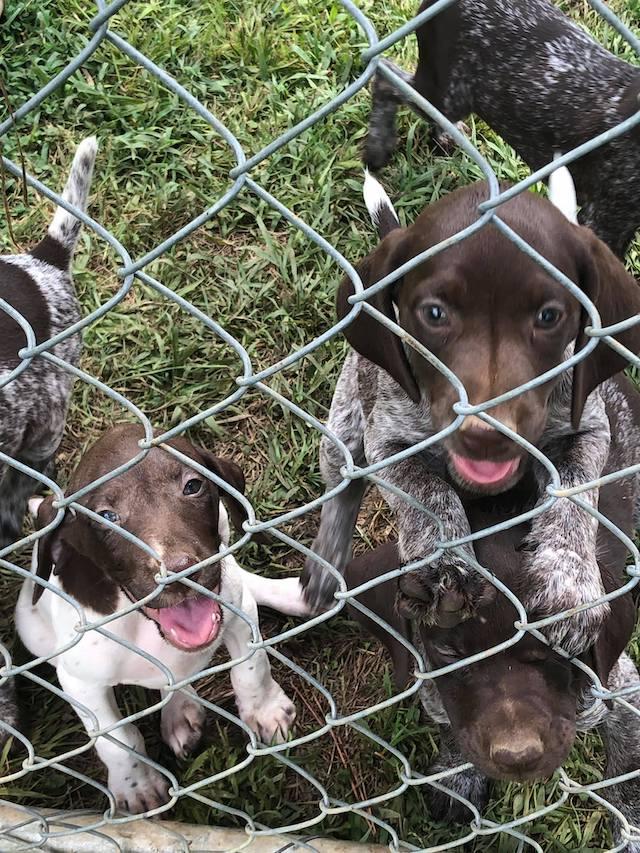 No Results Found
The page you requested could not be found. Try refining your search, or use the navigation above to locate the post.